From the cool little beachside town of Hokitika to the unique Cowboy Paradise, an experience guaranteed to be memorable. This section of the trail offers a leisurely cycle through an amazing part of the West Coast.
BEGINS IN: Hokitika (Hub of the Cycle Trail)
ENDS IN: Cowboy Paradise, Milltown)
DISTANCE: 36 km
GRADE: Easy Grade 2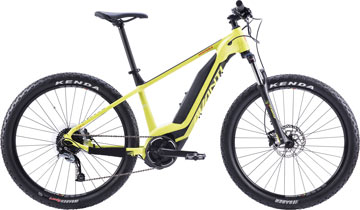 Electric Bikes Available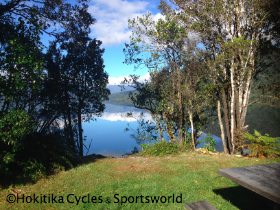 After experiencing what Hokitika has to offer start Day 2 off with a leisurely cycle from the Hokitika Bridge along the Kaniere Tram to Kaniere. Take a detour to Rimu outlook or continue onto Lake Kaniere Road which offers excellent views of the Hokitika River. Ride through bush to follow the township water supply line from the Kaniere River to veer onto Wards Road. Meander along the Water Race Track where the trail follows a hand dug water race to the beautiful Lake Kaniere. Detour to Sunny Bight or Hans Bay along the shores of the lake. Follow the bush lined Milltown Road over the hill and to the Arahura River and valley. Ride through bush and open paddocks to the switchback. Unforgettable views along the way. Continue on the trail to end day two at Cowboys paradise, a replica Wild West town.
West Coast Wilderness Trail Bike Hire See Your Options & Prices