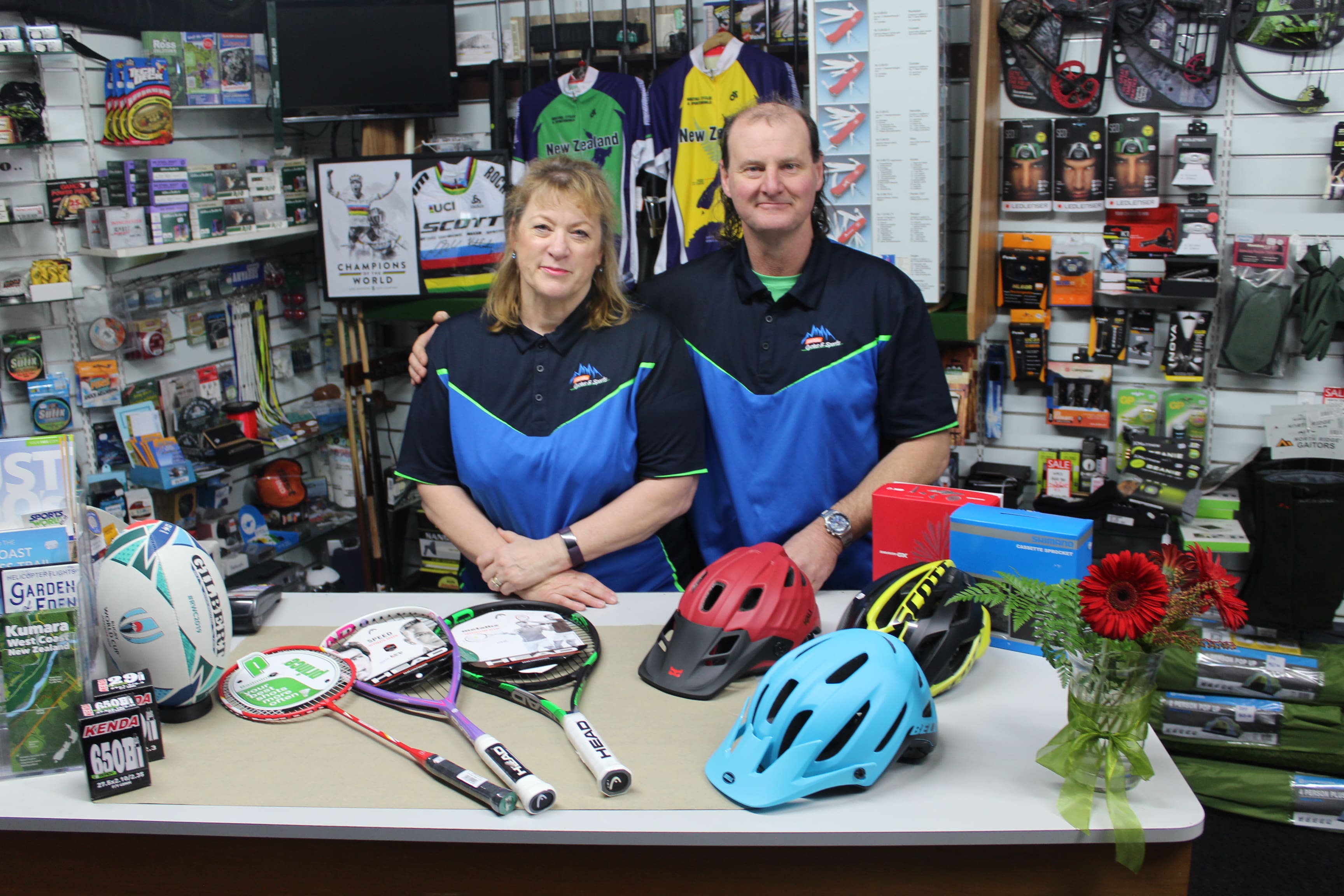 Come in and meet the team… 
Previously owned by Nelson and Caroline Bradley, it was purchased by Gary and Delia Gibbens in August 2018.
We have grown it further to include e-bike servicing and computer updates for both Shimano and Bosch driven bikes.
We have a good range of product and local knowledge to offer you, as well as great after sales care.
Gary has a passion for bikes and competitive racing, having done several of the local ones over the years, like Around Brunner, Ride the Wilderness, Kaniere Biathlon etc,and Le Race, Red Zone, Ride the Rakaia,Abel Tasman to name a few…..
With a strong Engineering background and being a born and bred Coaster, he will certainly be able to keep you on track!
Delia comes from a mostly sales, merchandising and admin background. We have both been busy over the years supporting our 4 children with their various sporting interests like Rugby, Cycling, Squash, Netball, Basketball, Karate and outdoor Pursuits! Its certainly been a productive few years!
Come in and make yourself known … we'd love to meet and help you!